I realized that I hadn't emptied my camera in awhile, so when I finally did, I found some great pictures!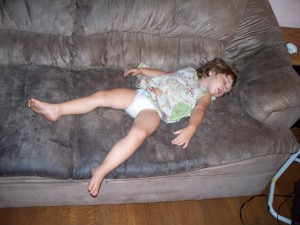 Told you it was a busy Labor Day weekend!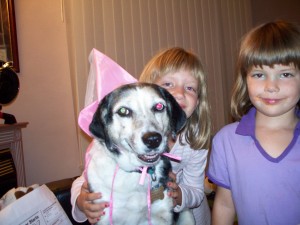 The girls dressed Charity up like a princess – her blue eye always gets photographic red-eye, but she actually let the kids dress her up!  Wonder what kind of food they enticed her with…
The "baby" has been climbing everything in sight.  Here he is on top of the folding table in the laundry room.  And he's been running while using his walker-toy; he went right from crawling to running!  Guess it's time to start calling him a toddler!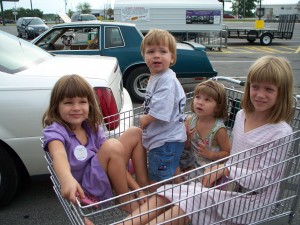 Here are all 4 four kids in the same cart at Menard's…  awww!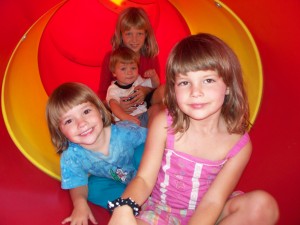 And this is the baby toddler's first time going all the way up in the tunnels at the McDonald's Playplace – he loved it!