Everywhere we go, I get the comment, "You must have your hands full."  Since I usually only have my younger two with me while the older two are in school, people have no idea how right they are!  Here are some recent pictures of my angels – they grow so fast and this is for relatives and people who haven't seen them in awhile:
Christopher is a Cubs fan, of course!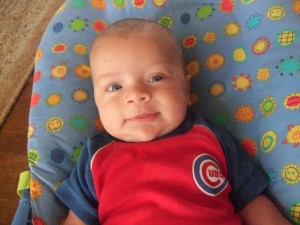 Good thing I checked on Christopher during his "tummy time" – this is what I found and he wasn't even making a peep!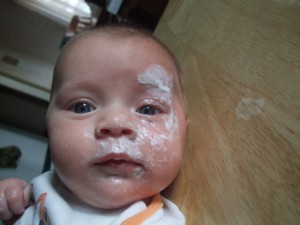 Disney loves her Homer doll even though she calls him "SpongeBob"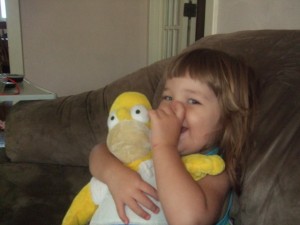 Here are all 4 of them together: Disney is almost 2, Sammie is 4, Taylor is 8, and Christopher is 2½ months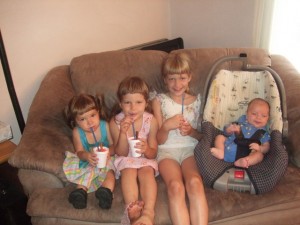 Christopher doesn't have the hang of holding his own bottle yet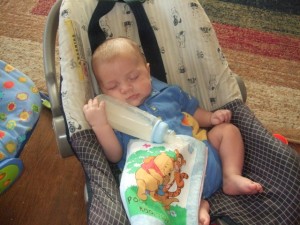 Everyone says Sammie and Disney look like twins, years apart.  Sammie really wanted us to take this picture
of them holding her Samantha sign – no one had the heart to tell her it was backwards